We're the Autonomous Home company.
We harness the power of human-centered technology to strengthen your connection to what matters most to you.
Who We Are
Most of us are technologists, others are entrepreneurs, investors, attorneys, marketing and finance pros. But while our backgrounds and skills are diverse, we are united, first, by a vision for how
smart home technology
can foster human connection where it matters most: in the home. Like millions of Americans since 2020, we also share the experience of suddenly working from home and discovering just how profoundly our surroundings impact quality of life. Finally, we are a home automation company that is united by a commitment to deliver real and lasting value – not just by providing benefits that no one else offers, but by making a meaningful impact on our customers' experience of living.
Our Mission
Hi Solutions was founded to usher in the autonomous home revolution by giving people a new way to power and improve their lives, and to do so in a way that is attainable and sustainable for a broad cross-section of homeowners throughout the United States and abroad. Today, more than ever before, the home is our hub for living, working, playing, and everything in between. In a chaotic world, it should be a haven – a realm of comfort and control. Technology and ingenuity make it possible, and a distinguished smart home company like Hi makes it easy. We do it by listening to you to understand the experience you want and bringing it to life in a solution that is custom-designed for your home and personalized to your preferences.
Board of Directors
Michael Moe
In addition to co-founding Hi Solutions and serving as its Executive Chairman, Michael Moe is the founder and CEO of GSV, a growth focused investment platform based in Silicon Valley. GSV has invested in numerous game-changing business including Facebook, Twitter, Dropbox, Snap, Lyft, Coursera, and Spotify. Prior to starting GSV in 2011, Michael was founder and CEO of ThinkEquity, Head of Global Growth Research at Merrill Lynch, and was voted to be on the Institutional All-American Research Team, and named "Best on the Street" by the Wall Street Journal.

Michael is a Board Member at Course Hero, SharesPost, Whittle Schools, OZY Media, a Board Observer at Coursera, and an advisor to TAL and Arizona State University. Michael is the founder of GSV Bootcamp and GSV MBA, an accredited graduate program for entrepreneurs. He is also co-founder of the ASU+GSV Summit, a leading gathering around digital learning which The New York Times called, "the Must-Attend Event for Education Technology Investors." Michael has authored three books: Finding the Next Starbucks, The Global Silicon Valley Handbook, and The Mission Corporation, which he co-authored with longtime friend and business partner Michael Carter. In addition, he is a Chartered Financial Analyst (CFA).
John Parker
A co-founder of Hi Solutions, John has served as a member of its Board of Directors since January 2020 and as President and Chief Executive Officer since September 30, 2020. John is a highly experienced executive and M&A professional having been central in dozens of acquisitions as a principal, advisor and legal counsel, including rollup-transactions. He has principally focused on debt and equity capital transactions, mergers and acquisitions, technology licensing, business partnerships, governance, and strategic advisory services throughout his executive and legal career.

Since 2008, John has been a Managing Member of GenCounsel, LLC, primarily advising and representing technology growth companies where he also often performed senior management roles, including as President and a Director of Keystone NAP, LLC, a cloud data center developer from 2013-2017, and as a Director of MAPay, LLC, a financial technology firm headquartered in the US and Bermuda focused on global healthcare payments since 2017. From 2000-2007, John served as an executive officer, including as President, Chief Financial Officer and General Counsel, of AirClic, Inc., an award-winning software-as-a-service firm. Prior thereto, John was a business and finance attorney from 1992 through 2000, with Morgan, Lewis and Bockius, LLP where he led many public and private securities offerings and mergers and acquisition transactions. Prior to becoming an attorney, John was a corporate banking officer with a large predecessor bank to Wells Fargo. He holds a B.A. in Economics from Dickinson College, and a Juris Doctor from Villanova University.
Anita Rehman
Anita Rehman has been the Chief of Staff of Global Silicon Valley and Chief Executive Officer of GSV Bootcamp since 2020. From 2017 through 2019, she served as an independent investment professional, advising on strategy and conducting deal analysis and diligence for several groups, including Tophatter, a family office, and Vikasa, LLC, an advisory services and investment firm that deploys new technologies into India and other emerging markets where she was also a venture partner. In these roles, Anita evaluated early- to growth-stage deals in the consumer technology, software and energy sectors; performed investment analysis including market analysis, competitive research, and financial analysis to determine whether to make investments in companies; and defined business operations processes and pricing strategy at a startup building a platform for influencers and niche brands.

From 2013 through 2016, Anita was the founder and Chief Executive Officer of Phiren, Inc., a San Francisco-based online retail brand serving the plus size women's market. From 2008 through 2012, Anita served as an investment professional for Vantage Point Capital Partners, an investment firm based in San Francisco that provided investment capital to growth-stage companies in the consumer and enterprise technology and energy sectors. From 1995 through 2004, Anita was employed by KPMG Consulting, most recently as a Senior Manager. Anita holds a B.S. in Electronics and Communications from the Manipal Institute of Technology, an M.S. in Electrical Engineering from Stanford University, and an MBA from The Wharton School of the University of Pennsylvania.
Leadership Team
Darrin Medley
Darrin joined Hi Solutions as its Chief Operating Officer in 2021 after the acquisition of Unify Smart Home, a California home automation company he co-founded in 2017. Unify, a division of Medley Communications, has developed and commercialized an innovative home automation platform that has shifted the paradigm for smart home automation and has become recognized as an industry leader. Darrin launched his career in the telecommunications industry in 1987 with responsibility for developing a broadband installation department. Darrin ultimately grew his company, Medley Communications, into a national installation partner in the Cable TV Industry with offices spanning the United States and more than 250 employees. 

Darrin's passions are operational excellence, business development and team building. As Chief Operating Officer, Darrin will initially be focused on developing and implementing repeatable business and operating processes to enable Hi Solutions to efficiently integrate and profitably scale its business as it executes an aggressive acquisition rollup program across the United States.
John Ford
John Ford is a capital investor in Hi Solutions and has served as the Chief Strategy Officer of the Company since March 2021. From June 2017 until joining Hi Solutions, he was employed by New Relic, the market leader in Software Analytics, as an Enterprise Account Executive in Philadelphia, managing New Relic's largest Enterprise customers. Prior to 2017, John was the founding Sales Director in the Mid-Atlantic Region for Pivotal Software, an EMC and VMware funded start-up software company. In November 2013, he joined eSentire, a Cyber Security software start-up from Toronto, as the first Sales Director in the USA. John also served in various sales roles with Sun Microsystems and Oracle. He holds a B.A. in Marketing from Drexel University where he served as Vice President of Drexel's Marketing Association in 1986 and its President in 1987 and 1988.
Michael Newell
Mike Newell has served as the Executive Vice President of Strategy and Business Development of Hi Solutions since November 2020. From April 2019 until joining Hi Solutions, Mike was a Director of Retail for Lutron Electronics, a premier lighting control and smart home company, where he was responsible for the retail strategy of the e-commerce division, primarily focused on expanding Lutron's retail footprint through new partnerships and improved online branding.

Prior to joining Lutron, Mike was employed by Amazon.com from July 2014 through January 2018 in a variety of roles. Most notably, he was a general manager over a number of business units within the Sports, Pets and Home Innovation categories. In these roles, Mike had full P&L responsibility, managed vendor relationships, and owned strategic vision for growth of the individual business units. Mike also served as a Sales Executive with Amazon Advertising from February 2018 to March 2019. As a lead Sales Executive, he managed high-priority relationships with top brands in the Consumer Electronics industry, helping them to improve their brand positioning through digital and traditional marketing initiatives. Previous to his tenure at Amazon, Mike served as a Tax Consultant with Deloitte Tax LLC from 2006 to 2012, and as a Finance Intern with Verizon in 2013. Mike holds a B.A. in Business Administration and an MS in Accountancy from the University of Notre Dame and an MBA from Cornell SC Johnson School of Business.
Regional Team
Michael Wohl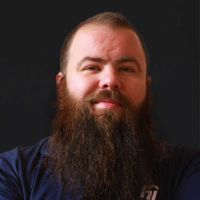 Ben Marlow
Damien Klaas
Awards
CEDIA Awards: Best Integrated Home

CE Pro Magazine: CE Pro 100

CEDIA Awards: Best Residential System under $250k

CE Pro: Best Media Room ($50k -$100K)

CEDIA Awards: Best Hidden Installation

CEDIA Awards: Best Home Theater under $100k

CEDIA Awards: Best Special Project

CEDIA Awards: Best Documentation
Credentials
Crestron Digital Media Certified – 4K

Crestron Gold Certified Programmer

Crestron Silver Certified Programmer

Crestron Master Programmer

Lutron RadioRA2 L1 Certification

Lutron Residential Shades Qualification

CTS — Certified Technology Specialist

THX Certified Integrators

Savant- Programmer Certified

Cisco Certified Technician

ISF Imaging and Science Foundation

CEDIA Certified Installer